I spent majority of yesterday painting our living room. I'm pretty sure at this point I just live covered in paint 24/7. The room looks and feels so light and airy, it makes me happy to just sit in there and relax. We have more yard clean up planned for today, with a trip to the dump to get rid of those 4 bush stumps (FINALLY), and then some friends coming over for Mexican food and to try out a new grapefruit margarita recipe I found. Shaping up to be a good day!
Weekly Love List:
S'well Sport Cap – I started using this cap this week during my workouts and it's awesome. Gone are the days having to take the entire cap off my bottle to hydrate myself. hahaha oh the woes. But sometimes it is hard to get the cap off and not drop it while drinking water and trying not to fall off the moving treadmills. The cap is pop-up style and limits the amount of water coming out at one time which also means I can't accidentally spill it all over myself. It fits on the original bottle, which works for me because that's the one that fits the best in the treadmill!
Heated Curl Brush – I've been using some form of this hair tool since high school. Right now I have one of Revlon's models, and it gets almost daily usage. It's my favorite thing to pack in my gym bag (if I'm showering there) and for travel. The brush detaches (as there are 2 sizes to choose from) which makes it the easiest thing to pack compared to a blow dryer and additional styling tools. I use this nifty guy to dry my hair, control the frizz, and add a little volume as it styles.
Mini bottles of Prosecco – Honestly I love large bottles too, but the mini bottles are proving to be very convenient! I wanted to have a glass of bubbly to celebrate my friend's last day of work for the Navy but since we live on different sides of the country, I didn't need a large bottle. This mini bottle of La Marca Prosecco gave me exactly one glass (granted a large glass) of bubbles and was just what I needed 🙂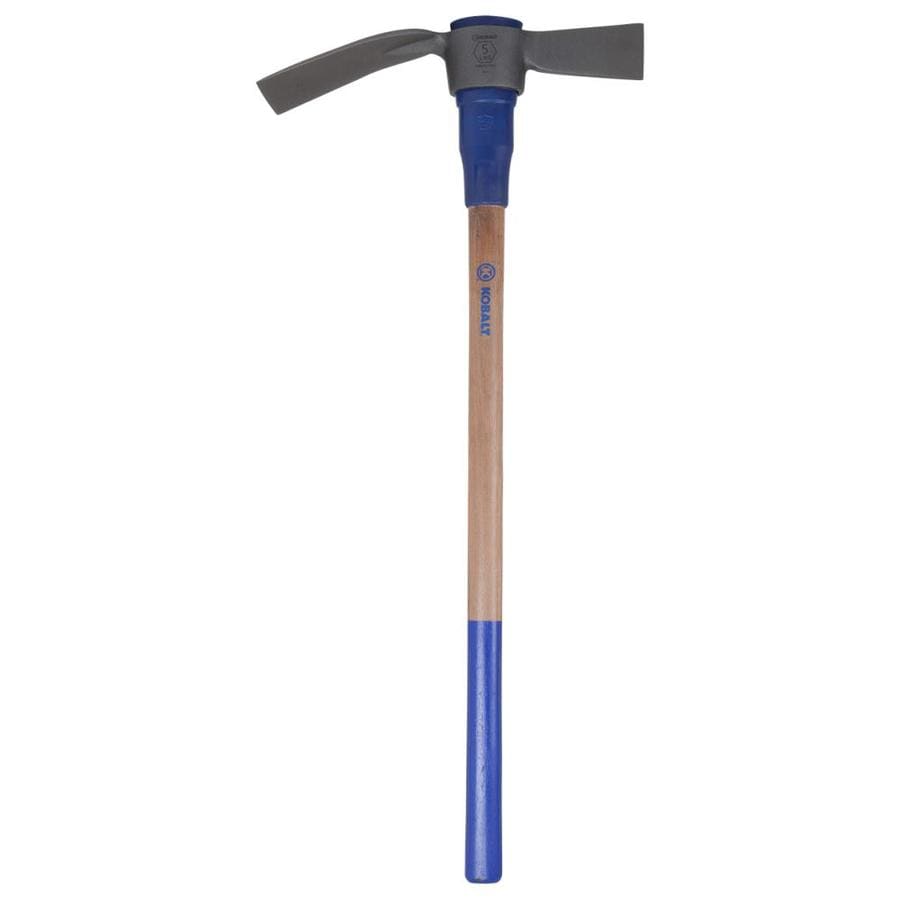 Kobalt Pick-axe – We had to buy a new pick-axe last weekend as the wood on our old (I'm gonna emphasize the OLD) one was breaking. This Kobalt one got the job done so quick! Those didn't know what hit 'em! It does help that the steel was a bit sharper but the quality in general is much better than the one we had been using. It's also 5lbs (pretty sure the other one weighed, like, nothing) so I got a great workout swinging it around. Bonus – it's blue!
Accu-balls – I've been having a lot of thoracic mobility issues this week, so I've upped the usage of my accu-ball before workouts as well as first thing in the morning and before bed. The product itself is available to buy (like the TriggerPoint version in the photo), but I just took 2 tennis balls and aggressively taped them together (I'll throw a photo of mine up in Instagram later). Mine has held up for several years and I love it. It works really well along the spine and right under the base of the skull to relieve pain and muscular/fascial tightness. Besides the pain I have right now, typically I use it for my neck or along my SI joints and then utilize the foam roller or a single ball for the other areas.
Cheers to another weekend!