This post is a day late due to yesterday's long travel day but that means I get to write this from my friend's kitchen table out in Northwestern Washington in a cool 55 degrees – feels so good to not already be humid and miserable before 8:00 in the morning!
Travel Accessories – All my old zippered plastic bags have developed rips in them from so much use, so I decided to look around for a sturdier version for all my travel liquids. I found this great one on Amazon (of course came in blue) that came with so many refillable bottles of varying styles and sizes. I have a few things that are already in travel size but some of my regular use items are not so all the different fillable options were a bonus.
The shape of the bag is perfect – it seems to hold everything I could possibly need and still have room for more plus it's still tiny and easy to tuck into my carry-on. The quality seems really good, so fingers crossed it holds up for multiple use/years!
Commit30 planner – I have been using this style planner for 2 years now and it is the absolute best. I even bought my friend Meaghan one since she loves planning out her life just as much as me! Since I'm not working right now it would be easy to fall into the life of pretty much doing nothing. But that's not me! Every Sunday I sit down and plan out the week in planner (bonus – it comes with stickers) so I can 1) create a general schedule for myself each day 2) plot out all my workouts for the week 3) Schedule into my day time for me to "work" ie job hunt, follow up with contacts, write posts. The planner I use also has a section each week for a life to-do list and a work to-do list, a spot to list out the menu for each day and an area to write down what your top commitment of the day is.
The #1 thing I love about it though is the goals section. At the very front of the planner is the section to plan out your vision and goals for the whole year, broken down by type. Then at the start of every month you decide what you're going to commit to doing/not doing for 30 days. You write down your goal, your action steps to reach that goal, check off the numbers each day that you succeed, and write down your "reward". At the end of the month you then fill out the section on whether you reached your goal and why, rate your overall effort (1-10) to reaching it and then planning out your next steps.
The company also creates a fitness commit30 planner that my cousin bought, and she seems to love it as well!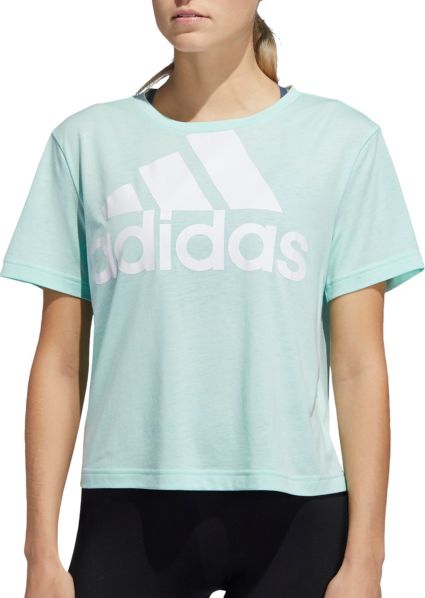 Adidas – I haven't worn anything from Adidas in YEARS, since I worked at TAMUCC and they were our sponsor, but I am loving some of their stuff out now. I usually don't like large logos splashed across my clothes, but its a throwback to my middle school/high school days and making me feel nostalgic 😊
Summer Fridays Jet Lag Mask – I have seen this mask talked about a lot so I figured it was worth checking out. I purposely got the travel size one since everyone talks about how great it is for your skin when flying. I've used it a few times at home and loved how moisturized it made my skin feel but now that I've used it during an actual travel, I can say that all the love for it is 100% true. It goes on completely clear so it's a mask you can wear comfortably around other people (i.e. on a plane). It also doesn't have to be wiped off so after a few minutes you can massage it completely into your skin. My face still felt so hydrated yesterday after flying and I wasn't even able to drink a ton of water (I hate using the bathroom on a plane so I always end drinking significantly less water than I should). 1000% recommend!
Dogs – We don't currently have a dog living with us (K's dog has lived with his parents for so long they refuse to let her go) but I love any opportunity to be around them. This week I got to spend some time with Corona, who is terrified of cats so she followed me around and snuggled me to avoid a run in with Marly (my cat).
AND I finally got to see my beloved Simba again after 4 years!! He belongs to my friend Meaghan and I got to dogsit Simba for several months while she was on deployment then preparing for a move to Italy. I first met him when he was just 2 years old and Meaghan and I lived together in Corpus Christi and now he's an old man living in Washington!
I have a weekend of hiking and wine out here in Washington so cheers!