With everything currently blowing up around me, my mindset has been frazzled and in the dumps. I've been lacking a lot of energy lately so even my workouts this week have been crappy. I can feel the meltdown flame licking at the edges.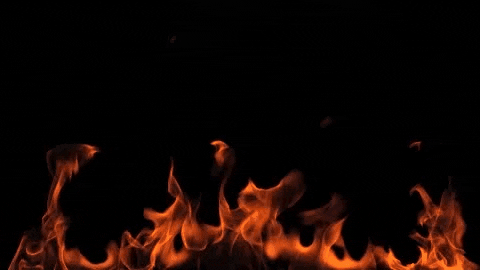 Work has piled a lot on me lately and while typically being home is a stress relief from work, home life is piling on as well! K has a recent finger surgery to repair his RCL ligament and extensor tendon in his right hand ring finger – his dominant hand. He has a pin in it for another 2 weeks, is not allowed to get his hand wet, and is restricted to no gripping and lifting anything over 3 pounds. I've been having to pick up A LOT of the slack at home because he can't help balance the load right now and I've been doing it for 2 months now. I'm quickly reaching the breaking point in my sanity! I've been burning the candle at both ends AND still trying to take care of myself, but this might not end well…
Anyway, I read Grace's post this morning about the 10 Things She Really Loves Right Now and it really reminded me that I need to give my brain a break. Your brain is crazy adaptive and creates shortcuts to what you do/think the most. If you constantly think negatively, your brain creates pathways to get to that way of thinking faster. With this in mind, negative thoughts can be a hard habit to break! So here is me forcing myself to focus on the positive and think of 10 things I really love right now!
My Yeti tumbler – I've been on an iced coffee kick the last few weeks. My office does not have an ice machine and I go to the gym before I head to work. My yeti has worked amazingly in keeping my ice cubes cold and still cubey so I can make my iced coffee at workout after the gym! I bought it a few years ago in the gorgeously springy seafoam so I could have mimosas at K's rugby games 🙂 Still working fantastically!!
Wireless headphones – I typically use the headphones that came with my iPhone, but I hate that people still try to talk to me when they're in… mainly in public places, like on an airplane or during my lunch break at work. I joined Planet Fitness to add to my OTF workouts and knew I wanted to get a pair of wireless headphones so I decided to go big. No one talks to me now! Yay hahaha The wireless is perfect for the gym because no cord is awesome and it makes it easier to follow along with the NTC workouts I do. At work, I slip them on during my lunch break and either listen to music or a podcast and everyone knows to not bother me! Bonus – they're rose gold.
Skimm This podcast –
I've been trying to get more on top of the news and while I get my Skimm email every weekday morning, I knew I wanted to learn more. This week I finally started listening to their podcast and I feel so much more up to date on current events. K follows the news hardcore so I feel like I can hold better conversations and contribute more now 🙂
Lily Farm Fresh facial oil – I have been using this face oil for a couple years now and it is A-MAZING.  The farm/company is based out of Colorado and all the ingredients are natural and organically grown on the farm. I do get a lot of compliments on my skin and looking younger than I am, and I attribute a part of that to utilizing this oil. Lily has a ton of great products (the rejuvenating enzyme mask with honey is fantastic too) but this one I always make sure to have in stock. I use it as my last step (ok there's only 2 steps) in my night routine and I use it in the morning right before I put my tinted moisturizer on.
Medterra CBD Sleep Tablets
– One of the doctors I work with vetted this company thoroughly before we started carrying their products in our office. I can't actually swallow pills and I've always been curious about utilizing melatonin to help me sleep so I gave these a try. The tablets taste like peppermint and dissolve under the tongue – 2 things that are perfect for me! I'm fully behind the CBD movement (as long as you do your research and choose products from a reputable source!!) for various conditions. I personally use it for recovery and aches/pains from my working out as well as helping to quiet my mind at night. The melatonin (10mg) helps me go right to sleep and the CBD (25mg) helps my body and mind recover from whatever crap I keep throwing at it!
Figs scrubs –  Scrubs make up probably 75% of what I wear on a daily basis and this company makes THE BEST ones. I found them a few years ago on a doctor's Instagram feed where she was comparing them to yoga pants. I bought my first pair because of her and have since convinced every other person I work with to buy them! My personal favorites are the Zamora joggers and the Catarina top. I move around a lot at work helping patients with rehab, and these scrubs make me feel like I'm in these ridiculously soft, moveable workout clothes. I literally live in them.
Prose Hair Care –
I have huge problems with my hair and finally splurged on a customized formula from Prose. They ask a bunch of questions about your hair type and problems and what your goals are, plus they calculate weather conditions based on where you live. With all this information, the company creates a specialized formula for you hair which includes a pre-shampoo mask, a shampoo and a conditioner. The company is based out of NY and utilizes clean ingredients and science to create a customized formula for each person. I've been using mine for a over a month and I'm seeing huge improvements in my hair – which is one area I'm always overly self-conscious about.
Herbivore Hydrating Face Mist – I'm obviously really big on clean beauty based on the other things I've mentioned in this list, and this mist is no exception. A face mist is an essential part of my skin care routine especially in those humid months of Virginia. During Sephora's last sale I was on the hunt to try new products with the intent that I could find all these things in one place. Herbivore's variation is perfect and refreshing. I carry it in my work bag plus transfer it to whatever purse I'm carrying when we go out.  I've also been utilizing it to help make my new tinted moisturizer absorb in better (I typically use BeautyCounter's dew skin, but I was again trying to streamline products to try that were all in one place and I really only order 1 or 2 products from them).
Bold Rock Rosé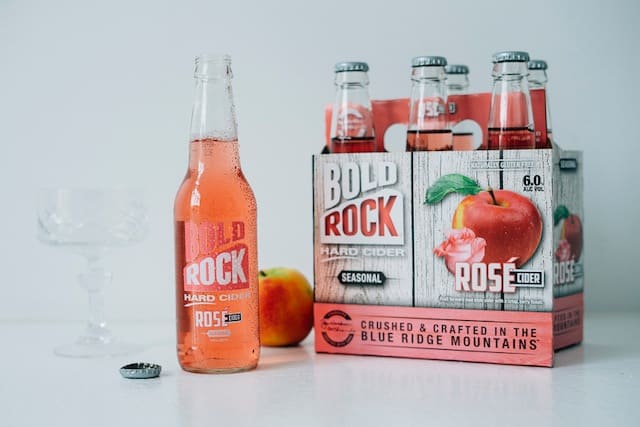 – It's that time of year again! Just kidding, I drink this year round. Bold Rock Cidery is based out in Charlottesville so of course all the stores around here carry them. My absolute favorites are Blood Orange, Peach and Rosé. Peach and Orange are seasonal and harder to find but everyone carries their Rosé 🙂 I love a bottle while we're out doing yard work or house projects, plus they're an easy thing to drink while spectating some rugby! Bonus – a full glass bottle fits into a silicone wine glass. In case anyone was wondering.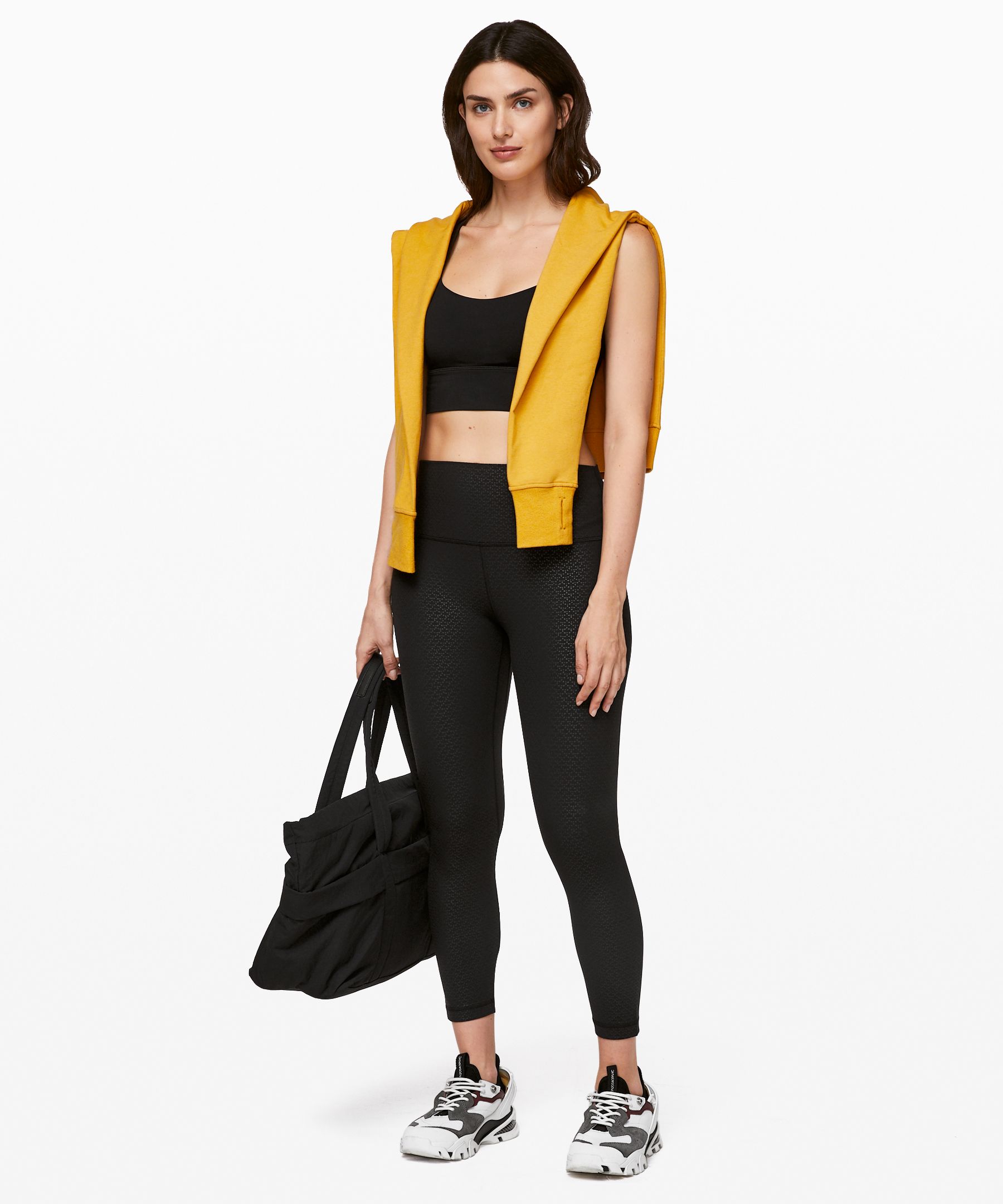 Align Leggings – I am fully on the Lululemon train when it comes to workout clothes. I bought my first pair back in 2013 and still regularly wear them. The quality and feel are definitely worth the price point IMO. With that said, one of my most recent "rewards" was a pair of their Align leggings. I got their monochromatic black emboss ones so they sparkle a little and the feel – wow. It literally feels like you're wearing nothing. I wish I could buy all of them. I wore these for the Semper 5ive last weekend and they were so clutch. I'm not entirely comfortable in shorts (I've got a big butt, I feel like running shorts are always super tight on me and its not comfortable) but the weather was going to be humid, even at 7am. That naked feeling with these leggings was perfect, plus they were so quick with drying! We hung out in the beer tent after the race, plus walked 2 miles all the way home and the pant were so comfortable the entire time. 2 thumbs up from me!
So there is my list of positivity. I'm already in a better mood and ready to relax with a glass of wine and another episode of Designated Survivor with K and some judginess from Marly the cat. 🙂