A few weeks ago I put up a post of the Things I'm Loving Right Now. Forcing myself to think about things that actually make me happy versus the things that were stressing me out or keeping me down was definitely a mood booster for me. With that in mind, I decided to make a list of these things every week. So here are the 5 things I've been loving this week: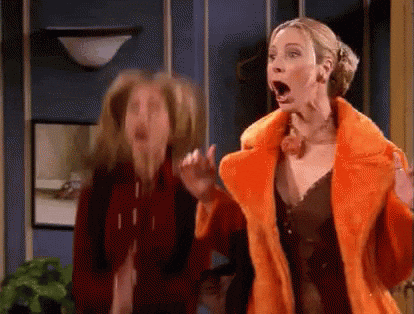 Jean Shorts – I've been on a destroyed style jean shorts kick lately. I carry most of my weight in my hips and thighs, so normal shorts just seem to suction cup to my legs. With destroyed I get that loose feeling plus they're just fun. I had no interest in actually spending a ton of money on clothes that were purposely destroyed so instead I scavenged around Target and Walmart! found 2 good pairs that I could work with – and by work with, I mean take a pair of scissors and sandpaper to and destroy even more. I'm still working on the white pair I got, but the other pair I have pretty much lived in all week (actually wearing them right now).
TOMS shoes – I used to have several pairs of TOMS that I pretty much wore to the ground. My first and absolute favorite pair was the American flag pattern. I think I finally threw them away 3 years ago since my big toe was poking through a rather large hole. I've been wanting to replace them but just never did it since I typically live in sneakers or sandals. This week I randomly stumbled on a barely worn pair in my exact size on poshmark for only $15. um SOLD! I haven't gotten them yet (just got the shipping confirmation email though!), but I will probably live in these this summer. My mom and sister swear by the BOBS version by skechers but not me. TOMS fan for life!
Library Books – I've had a lot more time on my hands lately so of course I'm itching to read more books. Plus I've been listening to the Bad on Paper podcast, which obviously inspires more reading! Since books can get expensive quickly, I've been giving that library card some extra use. I got a stack of about 6 books when I went on Monday and we'll see how many I make it through before they are due back. When I was in middle school and we lived 5 minutes from the library in town, I used to ride my bike there once a week. I legitimately love the library and all the books its brought into my life 🙂
Snake Oak Farm Lip Balm – I have been working to transition all my skin care and beauty products to all natural and clean and this lip balm is AMAZING. It is completely natural and made up of beeswax, olive oil, grapeseed oil and essential oils. One of my closest friends created this (she's incredibly talented – even did all the flowers for my wedding, on top of also being a bridesmaid!!). She gifted me this one back over the Christmas holiday and I feel like it just lasts forever. The problem with most chapsticks is they contain some form of petroleum which actually creates a barrier over dry lips and creates the feeling of being nourished but really doesn't help. It tricks you into using them more and more because your dry lips aren't actually being healed – NOT THIS ONE. The balm really does moisturize and soothe and the effects last for a long time. Hence why I still have the same balm 7 months later. My friend has a farmer's market stand where she sells all her products and flowers, but her and her husband are also in the process of opening their own storefront in their town. I wish I could hoard all the lip balm for myself, but seriously everyone needs to know about the awesomeness of this balm!!
OTF Family – I've been going to Orangetheory for over a year now and have developed some fun "gym friendships". I have to put my membership on hold after this month (wound up losing my job so all the extras have to be cut from the budget for now!) but with all this free time I've been able to go to classes pretty much every day. The family that OTF creates is amazing. I might not know a lot of these people outside of the gym, but while we are there we are all together. We push each other to go further or faster and provide the best motivation and encouragement. Seeing these people every day, even for just that hour, as greatly improved my mood and well-being this week. I'm definitely going to miss this after the months ends, but I'm keeping my fingers crossed that I'll be able to restart my membership soon!
Enjoy this weekly dose of positivity and happiness on my end. And have a great weekend!